In urban spaces, people flock to parks and green areas to enjoy the outdoors. Weather it is to spend time outside when it is sunny or to hang out with others in public landscapes.
Over the years Cassidy Brothers have worked on a number of public garden hard landscaping projects and have worked with some of the best landscape architects.
In this blog post we have compiled some of the best public landscaping ideas for 2021.
Public garden landscaping ideas for 2021
Benches
A great place to start for a public landscaping revamp would be to have concrete benches so that the public can use to enjoy the environment.
Benches being the stalwart of any public area are a great addition to garden areas and products such as the Cheshire bench offer an exposed aggregate finish alongside stainless steel bracketry which looks modern and contemporary.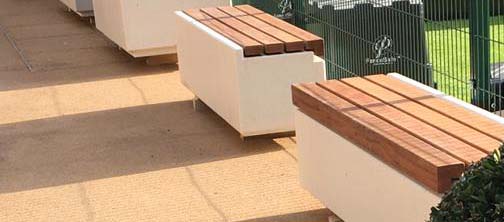 We manufacture benches which is available in different colours and textures. As bench manufacturers we pass on the economic advantages to our customers.
Planters
The obvious next addition to public garden landscapes would be planters. There is so much opportunity with planters as they compliment and tastefully fill space in public gardens.
Take for example the Shropshire Planter (below) which provides great exposed aggregate finish alongside fantastic options for vibrant and colourful foliage.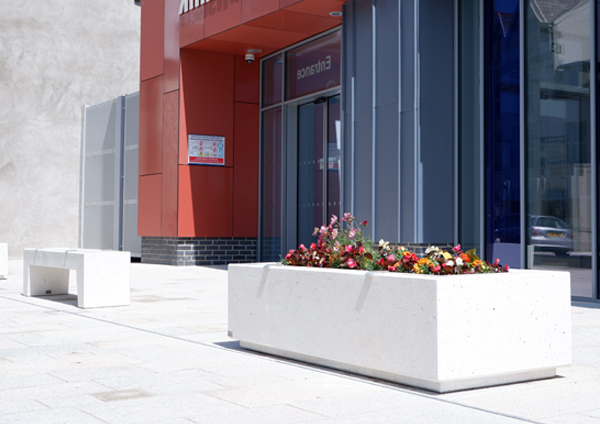 Creating a relaxing and aesthetically pleasing environment for public areas is a must when looking at local communities and breakout spaces for businesses, and coming into the more sunny months it really gives the opportunity to take advantage of that extra bit of green growth in planters.
We have a wide array of bespoke planters to take inspiration from when considering public garden landscaping.
See more concrete furniture trends
Bike Racks
As more and more of us are becoming health and environmentally conscious, it means we're seeing more and more people taking up cycling. This is the case for those commuting to work or getting in their daily exercise
Therefore it's been vital for public gardens to have accessible bike racks available and we at Cassidy Brothers have a wider array of options to choose from.
The Amsterdam bike rack is a Concrete Bench with an exposed aggregate finish with stainless steel bracketry.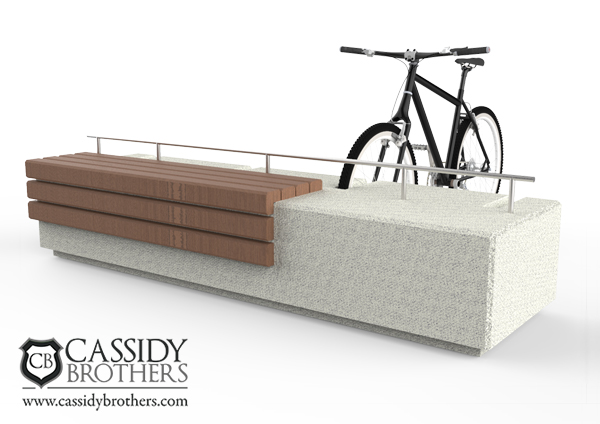 The Amsterdam bike rack also comes as a Comte option, with wooden panelling available also.
Public Seating
Public seating may seem just like another bench offering, but this isn't the case. As more and more people are spending lunch breaks and time in parks for example, then there have become more innovative designs to ensure their needs are met. This is no more so the case than at Cassidy Bros. Be it Ohio tables or Chess tables and seating, there are several options suitable to ensure public gardens have the most bespoke furniture they require.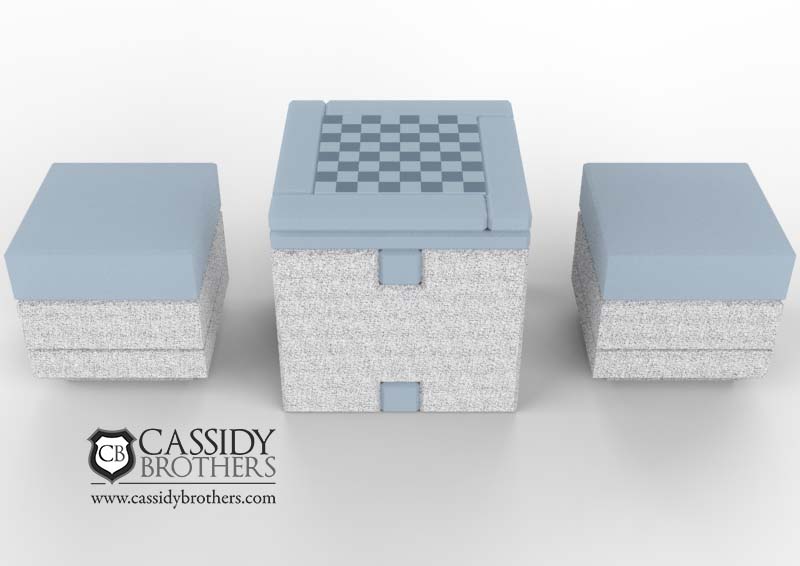 With public gardening becoming more and more occupied by those commuting to work, enjoy strolls in the park or even simply passing through there is a huge opportunity to ensure these areas are populated with the most modern and suitable furniture.
See University landscape ideas
We have listed some of the great ways in which you can optimise your public garden in 2021 you can check out the rest of our options over at Cassidy Bros product page here to give you some more inspiration to your planning!